Property Management Security and Fire Alarms
Get hassle-free protection and compliance across your portfolio, from the experts at Amthal. With a dedicated account manager and strategic accounts team, it's easy for those responsible for property management security and fire safety to ensure that all buildings, grounds and residents are fully protected, now and always. As one of the nation's trusted fire and security partners, we guarantee complete, ongoing compliance for the properties in your portfolio.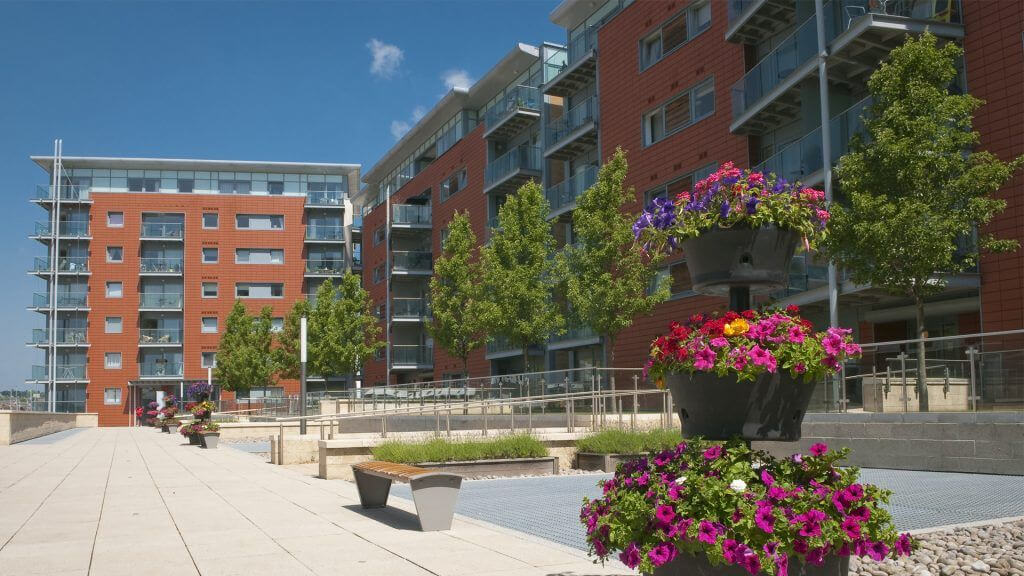 Scalable, tailored fire and security services, across your property portfolio
Property management means dealing with a large volume of properties, with varying complexities from unit to unit. A block of flats will require different considerations to a residential estate, and a commercial mixed-use development will be different still.
With Amthal as your trusted partner, you will benefit from fire and security systems that are tailored to cover all the properties in your portfolio, whatever their size or characteristics.
Fire alarms, emergency lighting, smoke vents, dry-risers, sprinklers and associated services can be scaled to cover common areas, such as stairwells and corridors.
Likewise, we'll take complete care of your property management security with systems such as access control, intruder alarms and smart monitored CCTV specifically designed to meet your needs.
Working with the experts at Amthal, you can trust in consistent quality and reliability across your entire portfolio, giving you the confidence to assure landlords and clients that their investment will be safe in your hands.
A complete fire and security service, to call on at any time
Not all property management security and fire safety issues can be anticipated ahead of time. But with a complete fire and security service from Amthal, you can rely on us as trusted partners, to quickly act on any problems as they arise. We provide a full maintenance service for ongoing compliance, offering both scheduled checks and troubleshooting for unexpected issues. Just contact us for a 24/7 emergency on-site response.
As a long-term partner taking complete care of all your security and fire safety needs, we're also here to support you with ongoing consultancy, advice and system design. Before a tenancy begins, for example, you may not know exactly what you need for a property management security system. If, down the line, anti-social behaviours become a problem, we can work with you to design and install a comprehensive security system to address the issue.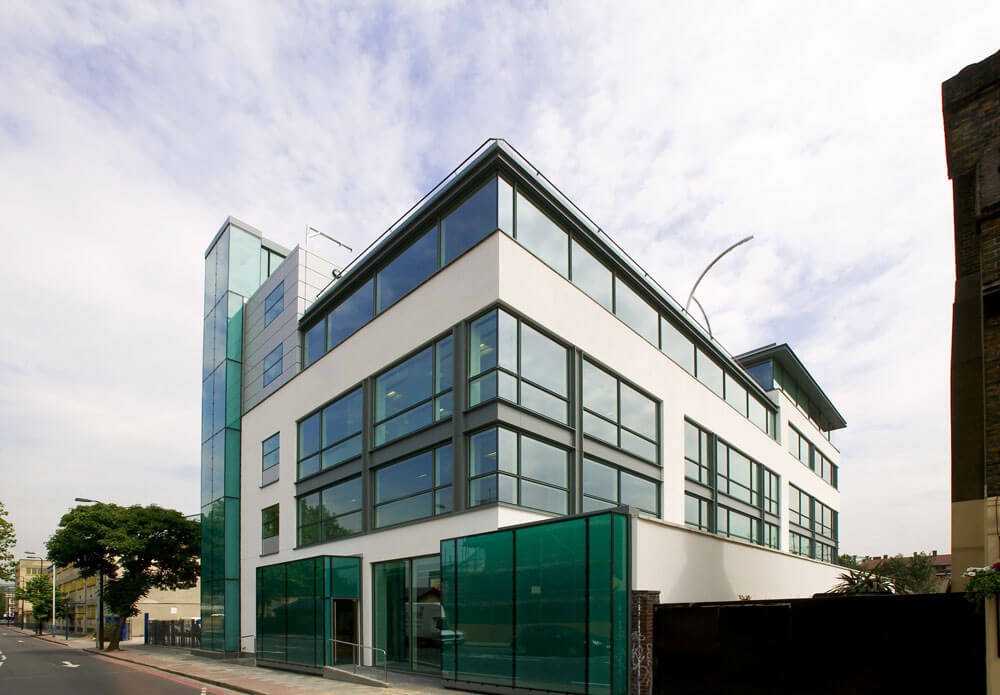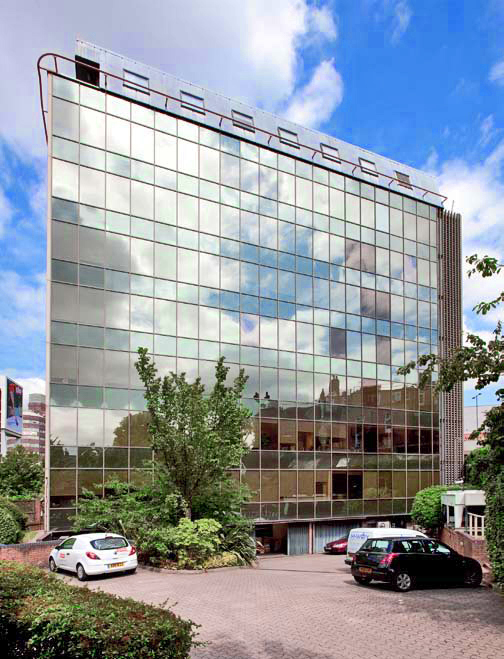 Guaranteed compliance, now and always
Property managers have a legal responsibility and a duty of care to keep their properties fully safe and compliant. Non-compliance comes with a range of risks and unlimited fines. Let us save you money, and ensure that the properties you manage are fire safe.
Accredited by SSAIB, UKAS and BAFE, we have 20 years of providing expert fire protection and security compliance to property management companies. So for guaranteed compliance, now and always, you can rely on us to ensure your buildings are safe, compliant and secure.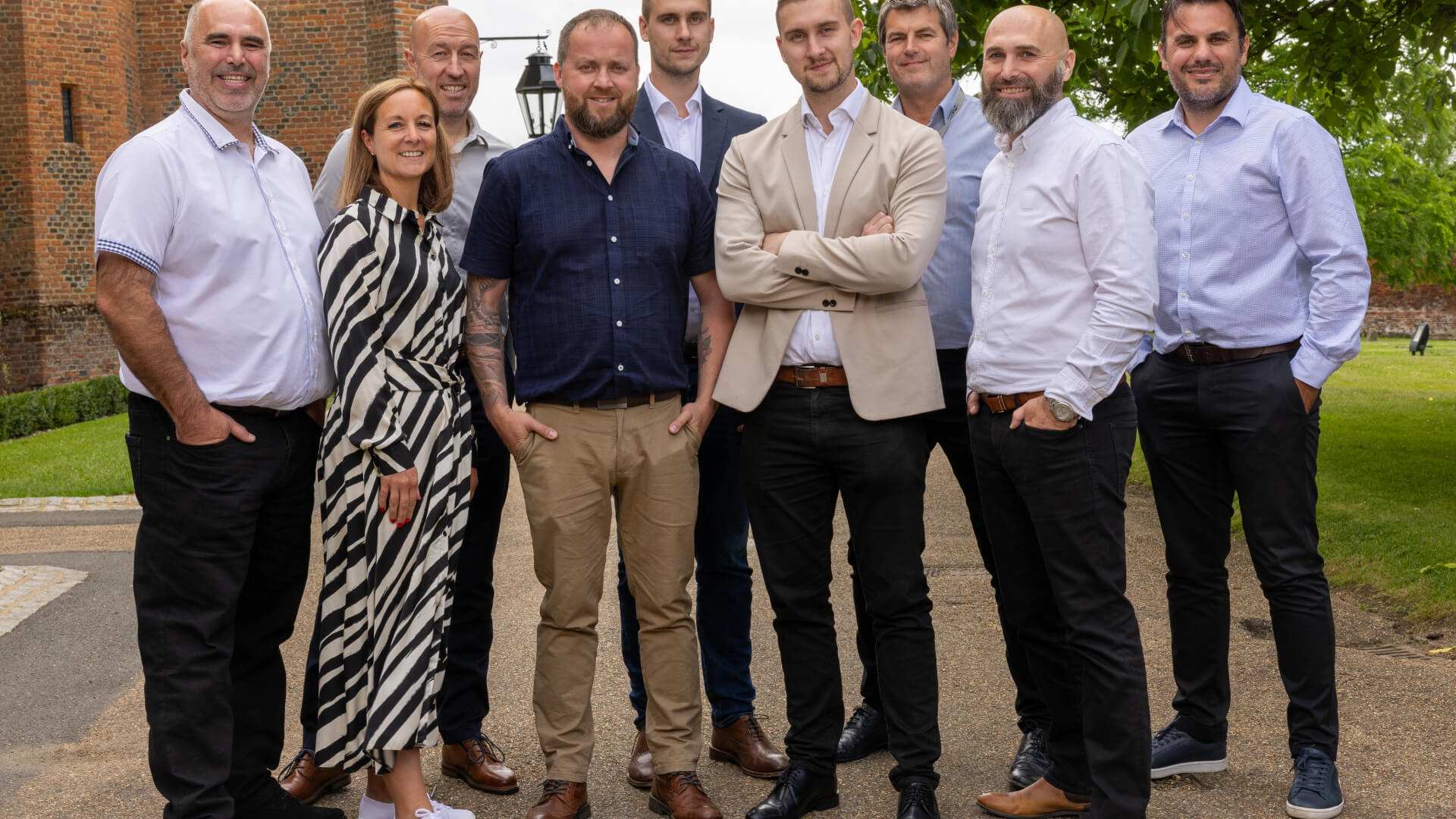 Office Services Manager, Notting Hill Housing Group
Balancing the creation of a welcoming environment with ensuring site security is a constant challenge. This is where working with a trusted partner as Amthal Fire & Security, who has been there with us for over a decade and understands our working environment, is a great assurance for the team. Amthal Fire & Security's proactive approach ensures security upgrades and now maintenance needs are identified. They operate on a seamless basis without affecting the daily working environment and we trust their reliability and ability to deliver on all our requirements quickly, cost effectively, on time and in full. This means Notting Hill Housing Group staff can focus on our duty to deliver affordable housing and better social communities in London.

Housing Manager, RLHA
I have been asked to pass on the thanks of the owners at Thameside Place for sending such a polite and thorough guy out to the estate today, In their words: He was a really excellent engineer – polite, thorough and professional and if you're in contact with his company we would like that passing on please.

Property Services Project Manager, Interserve Construction Limited
Amthal worked with Interserve during the pre-construction phase to advise the client on the alterations to reduce costs and provide an efficient system for management of the building. They have provided a high level of workmanship and have been very helpfully in providing advice and solutions where issues have occurred. We have found them to be a good value for money sub contractor and would be happy to employ them on future projects.

ABM Property (Southern)
I'd like to thank you for the excellent assessment and quotation you produced for handling the fire system and maintenance in one of my tenanted properties. You carried out a full and comprehensive survey and came up with an excellent regime for all aspects of the fire safety in the house and all obviously to British Standard. I am absolutely convinced that you and your company are more than capable of handling this crucial aspect of the safety of this residence as well as any commercial premises you are asked to look at. I was particularly impressed by your professional and complete approach. I will do my best to look out for business for you among my contacts as I am completely convinced that you will do a great job and impress them considerably.
Contact Us…
Rely on your trusted partners at Amthal, to ensure compliance across your portfolio. For expert, ongoing support with your property management security and fire safety, contact us today.
Case Studies
See what we can do: commercial fire and security case studies